WHO WE ARE ?
We are a digital design, development and interactive studio. We develop web/mobile solutions that drive revenue generation and user engagement for global brands across multiple consumer touch points. Our ultimate objective is to provide best services and improve overall growth of client's business in the cut throat market. With the best in-house team of professionals, we choose to work in close interaction with clients at all stages of product development that spans planning, analysis, design, development, implementation, promotion and maintenance, to get precisely what they need. Technocrats is known for its creative web design, custom web development, graphic design, e-commerce solutions and mobile applications. We have been serving clients in almost every industry including manufacturing, retail, real estate, pharmaceutical, corporate and others.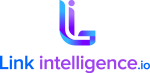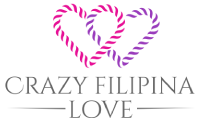 OUR ACHIEVEMENTS
We believe our achievement lies in our continual progress, varied portfolio, satisfied and repeat customers, and a growing and contented team of professionals.
11+
Years Experience
Why We Can Offer Unbeatable Value?
WHY CHOOSE TECHNOCRATS HORIZONS
We Create Beautiful, Smart, Professional & Unique Digital Solutions
Technocrats Horizons understood from the very beginning that their target audience needs to be well positioned in their respective industries to have the greatest chance of success. Small and medium sized businesses in many cases are prepared for this success with one small exception – their budgets. Because of our earlier business successes, we understood that revenue exists in 2 ways. The first is the amount of sales revenue that a business creates. The other is in the effective management of costs. By focusing on the management of costs, Technocrats Horizon has designed and developed proprietary processes that allow it to service its clients fast, reliably, with better quality of design and programming and at lower costs to the client than any of our competitors could hope to accomplish.
As a matter of fact, some of our biggest clients are other web design and web marketing agencies that White Label Your Work.
OUR GOALS
To work directly with you, providing personalized, unique solutions that cater to your area of business. Stay committed to expanding our client's business capabilities while becoming a trusted partner for their future growth. To position ourselves as trusted partners for every Custom Mobile App, Web Design and Development project.
OUR STRATEGY
WE ASK, LISTEN AND UNDERSTAND We begin each project by gaining a solid understanding of who you are, what you do and why you do it. This helps us create strategic solutions that communicate the right messages and express your unique brand identity. We follow industry standard process for every project be it small or large.
OUR KEY VALUES
Client centric strategies
Committed to client satisfaction
Trust with confidence
Orchestration of ROI driven solutions
Follow ethical business practices
OUR EXPERT TEAM
A perfect blend of creativity and technical wizardry, the best people formula for great websites and mobile applications.
Our multifaceted team of Designers, Web and Mobile App Developers and Quality Analysts share one mission to deliver best possible products to achieve your goals.
OUR ELEGANT PROCESS
We have always been committed in deploying the best process that not only helps our customers to get the quality results but to make things easier. We understand that our customers do not wish to indulge themselves in technicalities to achieve the result, so we do have a streamlined process understood by everyone.
Discover
We dig into the processes, focus, and goals of your company. We learn about the priorities for your new website or app.
Define
We create wireframes to establish a flow of the information. This stage involves creating very basic compositions of the key pages of the website or app.
Design
We design a layout that is ideal for your company and industry. We utilize a responsive design approach so that you can capitalize on all forms of technology and platforms.
Develop
Now the solution has been designed, we put the pieces together using variety of technologies, before thoroughly testing & finally launching. Agile approach is followed with regular reviews.
Deploy
We'll take your site or app live to the whole world – doing all the little things that need to be done to launch a product properly. Once launched we spread your message to your targeted customers.
Words From

Our Happy Clients
Working with the entire team is, and has been, a pleasure. They are truly easy to work with, understand what is needed, and completely blow away expectations. They go above and beyond to make sure the project is completed properly and on time. Amazing company. Amazing team. Amazing work!!!

Technocrats horizons is an absolute pleasure to work with, fantastic English and a very high level of skill. Their work with animations is particularly impressive. I would happily hire them again in the future! Thank you Technocrats Team!
Technocrats Horizons did a great, low budget, fast turn around web development project for our Australian community organisation. We appreciated their responsiveness, suggested improvements and technical expertise. Well done Technocrats Horizons!
The whole team of Technocrats is ultimately expert, and they have outstanding knowledge of every concept. It is really impressive from their services and helpful nature to provide each and everything I ask to offer me. Thanks alot guys!!
The whole team of Technocrats is ultimately expert, and they have outstanding knowledge of every concept. It is really impressive from their services and helpful nature to provide each and everything I ask to offer me. Thanks alot guys!!

Josh Tiffany
Carly Black
Jacinta Burke
Risto Alt
Adrian Degus