START-UP WEBSITE OR APP
We take your big idea and apply our Startup experience and help build your next brilliant venture
WE GIVE SOLUTIONS
To leave your visitors awestruck in the first glance.
Strategy
Finding product/market fit is difficult. We'll help you determine which features to develop first as well as ways to validate your concept. We can also assist with your marketing strategy and help determine financially viable marketing channels.
Advice
We have experience in advertising, marketing, business strategy and of course the technical requirements of a startup. We offer advice on what is the best platform, best API partners, best Hosting Partners and so on to expect the best results.
Branding
A successful company needs a visual identity. Often this starts with logo design and goes on till complete look and feel of your brand, considering all aspects such as color theory, typeface selection, your website design, your app design etc. Consistent branding has a huge impact on how potential customers see your business.
Responsive development
Our websites and mobile apps are custom designed to perfectly represent your business online. We carry the same perfection started in designing to development which is best way to attract visitors and convert them into customers. We develop secure, scalable, mobile friendly and fully documented web sites and mobile apps.
GET A QUOTE
Please Submit The Form below and Our Sales Team Will contact you Shortly.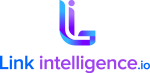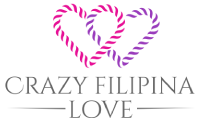 Words From

Our Happy Clients
I've been working with Technocrats for more than 2 years already and I'm really satisfied. Can definitely recommend them. They are always very responsive and react very quickly. Techno team is very skilled and understands our business very well.
I have been working with the Technocrats team for years now and have been more than happy. They've been able to accomplish every project I have sent them which has included web development, mobile app development, web design and even marketing and SEO related projects. I look forward to continuing to work with them for years to come.
I've been working with Technocrats for around three years. I've never asked them to do something they could not do. In the last year I brought on a highly skilled web developer into our marketing world and she has been very impressed with the skills of the Technocrats team. I would without reservation recommend this company to anyone and everyone.
Have been working with Technocrats Horizons Compusoft Pvt Ltd. for 2 years now, building construction company management software. They've always provided solid, hardworking programmers that take instruction well and gave helped me create my vision.
I am fully satisfied with the mobile app development services provided by Technocrats Horizons with in time. I approached them for developing a mobile app for my business. They build an app that fits perfectly to my business and fulfils all my business needs.
Risto Alt
Adrian Degus
Sean Walsh
Scott Polk
Damian Wilson