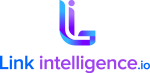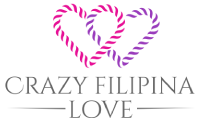 OUTSOURCING IT SERVICES TO INDIA
Technocrats Horizons approach is to have a pool of specialized multi-disciplinary useful resources available to its clients on a dedicated or as-wished basis. Technocrats Horizons organizes and manages the crew, supervises the project life cycle and constantly trains and keep entire team updated with the brand new development principles and technologies. Technocrats Horizons keeps the intellectual expertise to meet the explicit business targets and growing desires of its individual clients.
So, what are you waiting for? Hire our web developers or app programmers to fulfil your business needs.
Hire Web Developer
Whether you need a Custom Website to boost your client's business development in online market place or a Custom Web Application for optimizing your client's IT processes, our talented team of developers provide an entire solution to all your requirements! Our high skilled web developers can tackle all website projects ranging from brochure websites to multi-functional web portals.
Hire Web Designer
For any business, a perfect-designed website is an integral part of a corporate identity, and leaving the task to professionals is best idea. While you focus on your clients, our designers will focus on delivering awesome websites and graphics which will take your Agency as well as your client's business to a next level. Our structured design methodologies make sure you get modern, innovative and intuitive designs.
Hire SEO Expert
SEO paired with Online Marketing can be an impressive move forming a straight way to connect with the audience. Our SEO and SM experts make sure to acquire Top Spots for your site in Search Engines and Local Classifieds.
Hire Graphic Designer
A good graphic designer knows to deliver vision to the clients all over the world just with the aid of remodeling your concept right into a proper image with the quality shade mixture to miles deep in people's eyes. Our committed graphic designers work with trendy tools and facilities to deliver our clients as per there business requirements and market tendencies.
Hire Android Developer
When you hire a developer for mobile application development from Technocrats Horizons, you not get only from high return on investment, but you also share your vision, goals and expectations like you do with your dedicated office staff. Technocrats Horizons provides you a platform where you can hire developer for mobile app at matchless rates and get skills matching best in the Industry.
Hire Content Writer
Hire creative content writers from Technocrats Horizons who are experts in developing content according to business niche that will engage your audience. Our expert content writers develop, publish & promote creative & SEO friendly contents that assist you to deliver the right business message. Use them to either create content for a new website or write articles on the go for creating customer engagement.
TECHNOCRATS HORIZONS MODEL
OUR ACHIEVEMENTS
We believe our achievement lies in our continual progress, varied portfolio, satisfied and repeat customers, and a growing and contented team of professionals.
9+
Years Experience
TECHNOLOGIES WE SPECIALIZE IN
IOS

Android
React
Ionic

Angular
HTML5
Shopify
Words From

Our Happy Clients
I've been working with Technocrats for more than 2 years already and I'm really satisfied. Can definitely recommend them. They are always very responsive and react very quickly. Techno team is very skilled and understands our business very well.
I have been working with the Technocrats team for years now and have been more than happy. They've been able to accomplish every project I have sent them which has included web development, mobile app development, web design and even marketing and SEO related projects. I look forward to continuing to work with them for years to come.
I've been working with Technocrats for around three years. I've never asked them to do something they could not do. In the last year I brought on a highly skilled web developer into our marketing world and she has been very impressed with the skills of the Technocrats team. I would without reservation recommend this company to anyone and everyone.
Have been working with Technocrats Horizons Compusoft Pvt Ltd. for 2 years now, building construction company management software. They've always provided solid, hardworking programmers that take instruction well and gave helped me create my vision.
I am fully satisfied with the mobile app development services provided by Technocrats Horizons with in time. I approached them for developing a mobile app for my business. They build an app that fits perfectly to my business and fulfils all my business needs.
Risto Alt
Adrian Degus
Sean Walsh
Scott Polk
Damian Wilson
Your Dream Project Is
Just A Click Away
Contact:
You Can Expect:
Phone Call Assistance
Project Estimation
Project Consultation
App Solutions Demo
Or
Tell Us About Your Project