Offering Customized
ios App Solutions, that Guarantee Success
We at Technocrats Horizons specialize in delivering top-notch user-friendly app development solutions that allow your users to utilize the app conveniently. Right from the On-demand to B2B/B2C solutions or a High-Tech multimedia ios app, we shape digital experiences capable of serving a global audience.
Established in 2010, Technocrats Horizons with its dedicated and skilled team of professionals has been able to create dynamic and cost-effective solutions for its clients that are based all over the world including USA, UK, Japan, Canada and Australia. We believe in delivering solutions on time without compromising on quality. Our company is closely structured in such a way to offer more acquirable results and solutions for use in a variety of businesses, encountering problems in the information and technology sector. Through meticulous analysis, time-tested and proven strategies, and blending the raw ideas of our app developer, we create marvelous applications that augment brand awareness, establish your business image, and ultimately drive earth-shattering revenue to your business.
We hold expertise in state-of-the-art technologies like React Native, Swift, and Ionic. We have worked with around 500+ clients all across the globe, delivering tailored solutions to a wide array of industries like Healthcare, Finance, Education, Banking, Gaming, Manufacturing, Real Estate and more. We are trusted tech partners of some of the world's top corporate giants and have helped small to mid-sized companies realize their vision and transform digitally.
With advancements in technology, mobile app is now subject to all industries. Provide your customers with online services and increase your accessibility. Increase your sales no matter what industry you're in:-
The best Iphone development solutions for Business that we deliver to all our clients are:
Healthcare iOS App Development Solutions
Real estate iOS App Development Solutions
Automotive iOS App Development Solutions
Education iOS App Development Solutions
Transport & Logistics iOS App Development Solutions
Banking and Finance iOS App Development Solutions
Food and Restaurant iOS App Development Solutions
Media and Entertainment iOS App Development Solutions
Booking & Hospitality iOS App Development Solutions
Tour and travel iOS App Development Solutions
Let our work speak
Results-driven applications for every platform
Assetize It – Asset Management App
Assetize solves a unique problem for every individual who will use this app. This app allows its users to manage their Assets in an organised way. Any user using this app can make an account and add his assets, manage their purchase, depreciation, maintenance, insurance, sales and any documents related to each asset. This app ...
Pelipost – Multimedia App with Custom Printing of Photos
Pelipost make it easy to send your pictures and letters to your inmate.  User can upload upto 30 pictures for printing and can send them on easy pricing with free of shipping charges. This app also provides services to send pictures, memories to imprisoned loved ones. How it works:- Download app from play store/iTunes Create ...
Book A Barber – Appointment Booking and Scheduling App
Book A Barber is an organisation who provides personal grooming and salon services to clients in several cities of Canada. Through this app this organisation has tried to streamline their appointment booking process and to showcase the availability of their barbers to their customers. This app has two interface; one for the customer and one ...
Baitportal – Traveling Guide and Tour Packages Listing App
Baitportal provides tour packages for holiday tours in Europe. This app aggregates tours from different websites and api and shows according to client's desired holiday destination, tours with specific activities and tours in a specified budget range.
Your Dream Project Is
Just A Click Away
Contact:
You Can Expect:
Phone Call Assistance
Project Estimation
Project Consultation
App Solutions Demo
Or
Tell Us About Your Project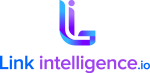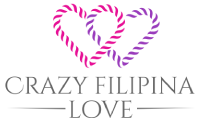 Words From

Our Happy Clients
I've been working with Technocrats for more than 2 years already and I'm really satisfied. Can definitely recommend them. They are always very responsive and react very quickly. Techno team is very skilled and understands our business very well.
I have been working with the Technocrats team for years now and have been more than happy. They've been able to accomplish every project I have sent them which has included web development, mobile app development, web design and even marketing and SEO related projects. I look forward to continuing to work with them for years to come.
I've been working with Technocrats for around three years. I've never asked them to do something they could not do. In the last year I brought on a highly skilled web developer into our marketing world and she has been very impressed with the skills of the Technocrats team. I would without reservation recommend this company to anyone and everyone.
Have been working with Technocrats Horizons Compusoft Pvt Ltd. for 2 years now, building construction company management software. They've always provided solid, hardworking programmers that take instruction well and gave helped me create my vision.
I am fully satisfied with the mobile app development services provided by Technocrats Horizons with in time. I approached them for developing a mobile app for my business. They build an app that fits perfectly to my business and fulfils all my business needs.
Risto Alt
Adrian Degus
Sean Walsh
Scott Polk
Damian Wilson